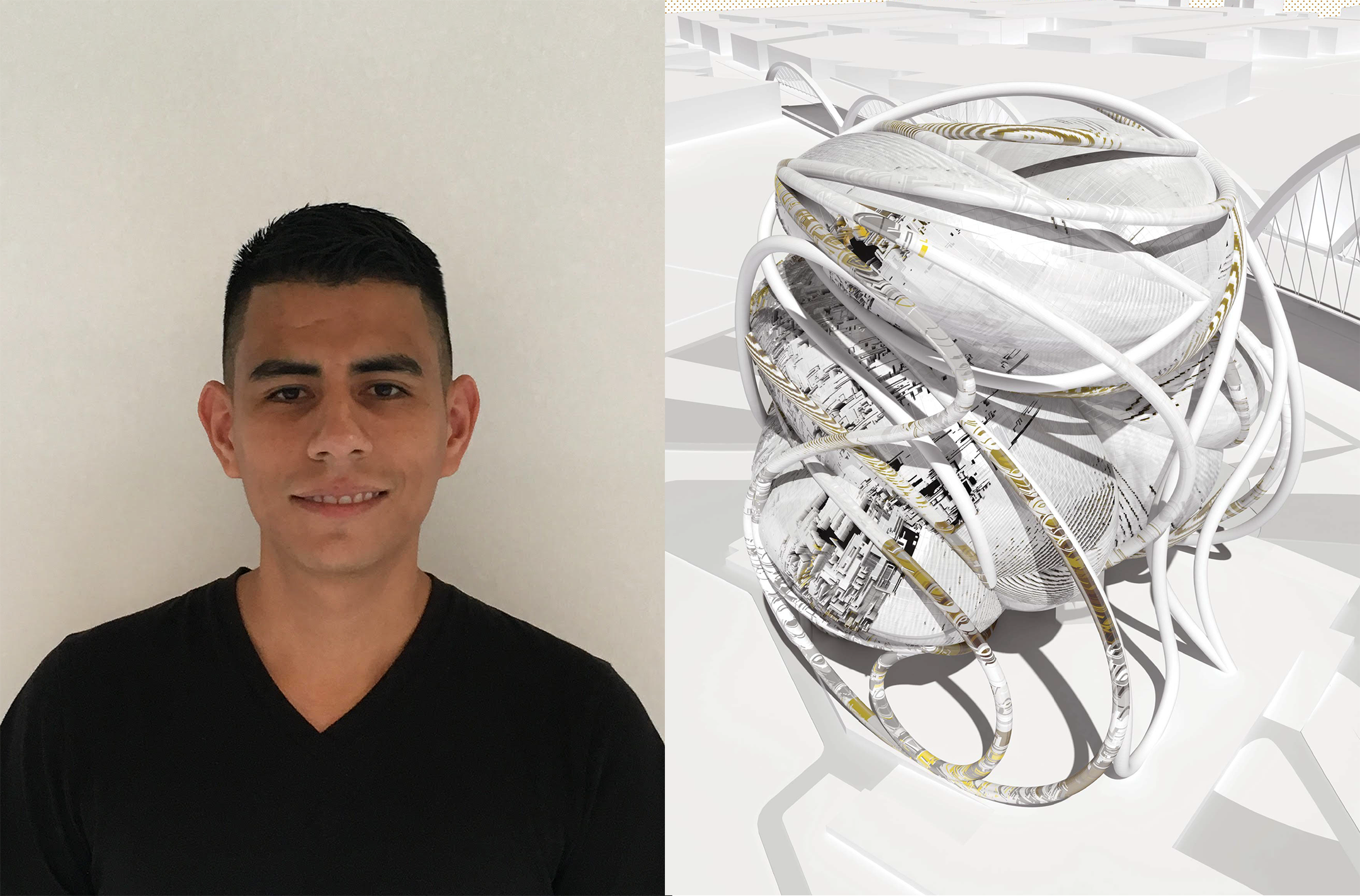 Designed to build upon knowledge gained in an undergraduate architecture degree or its equivalent abroad, SCI-Arc's M.Arch 2 is a two-year, five-term, NAAB- (National Architectural Accrediting Board) accredited Master of Architecture program that introduces students to advanced critical perspectives on contemporary architectural issues. It operates as a laboratory, examining the complex and shifting relationships between architecture and cultural, political, economic, and social change while exposing students to the latest in architectural technologies and fabrication methods.
"We already know how to make good buildings that are comfortable, functional, and compliant with building codes and environmental standards," says Jose Carlos Garcia, a current M.Arch 2 student. "SCI-Arc is the perfect ground to explore something outside of the real world and be able to fully investigate all of the possibilities."
Originally from Durango, Mexico, Garcia moved with his family to Chicago when he was a teenager. He completed high school there and then obtained his Bachelor of Science in Architecture degree from the University of Illinois at Chicago. As part of a school program before his graduation in 2013, Garcia began working as a project designer with the local firm Juan Gabriel Moreno Architects (JGMA).
"When I started working, I realized there were many things that I needed to learn about the world and professional practice," Garcia says. He worked with JGMA for three years on a variety of projects, even briefly serving as the marketing coordinator during a particularly slow period. In that role, Garcia gained valuable business development skills while responding to requests for proposals, managing social media accounts, and creating graphics that elevated the firm's image. His efforts brought in several projects, establishing a trajectory for growth: JGMA has expanded from a staff of eight at that time to 25 currently.