As SCI-Arc Visual Studies Coordinator Andrew Zago marked the close of his six-year tenure leading the Visual Studies area of study, a discussion with SCI-Arc Director Hernan Diaz Alonso raised the question of how to commemorate the conclusion. "My first thought was to organize an exhibition of key works produced in advanced seminars over last six years," Zago says. "It would show not just drawing in general, but an interest in drawing as an exploratory tool."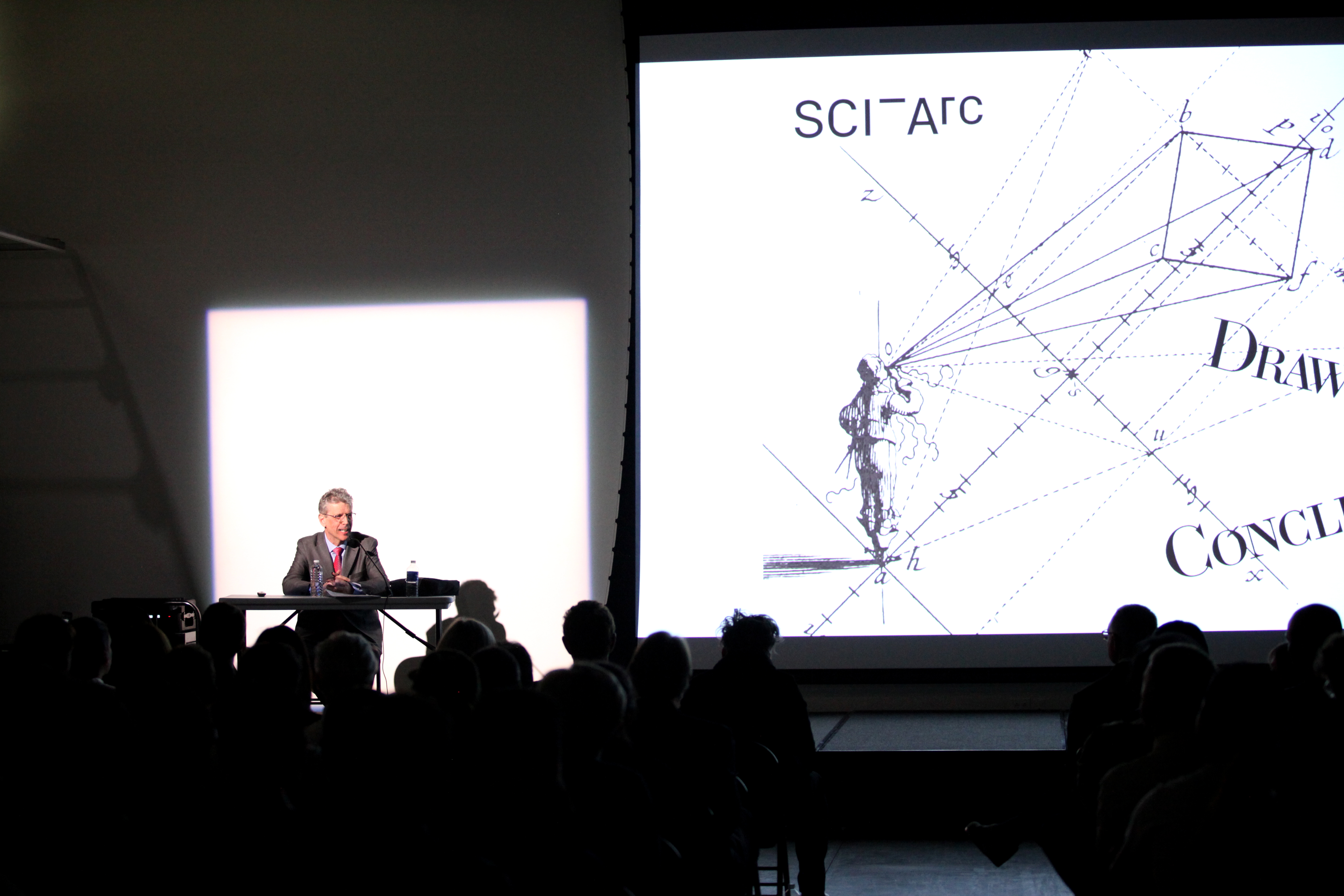 Zago partnered with Jeff Kipnis, professor of architecture at The Ohio State University, to curate the Drawings' Conclusions exhibition, which ran from March 10 to 25 in the SCI-Arc gallery. Zago says he asked Kipnis to consider a conference he organized at Ohio State in the mid '90s as a starting point for discussion. That conference featured thinkers such as Greg Lynn and Jesse Reiser, and other architects who explored aspects of geometry both before and after the introduction of computers. The SCI-Arc exhibition featured works by Lynn, Reiser, and others spanning the late 1970s, a period when architects and designers had to draw on paper, through the late 20th-century digital transition, ending in the present day.
Organized in six parts, the first section of the symposium was a March 24 keynote with Peter Eisenman. "I drew up a short list of potential key note speakers, and it had one name: Peter Eisenman," Zago says. "Almost everyone—from exhibitors in the show to symposium participants—were either students of his or worked for him, including Hernan [Diaz Alonso], or were people like me, who practiced under his shadow." From as early as the 1970s, when he ran the Institute for Architecture and Urban Studies, Eisenman's ideas are credited for setting the intellectual tone of architecture in the US and beyond.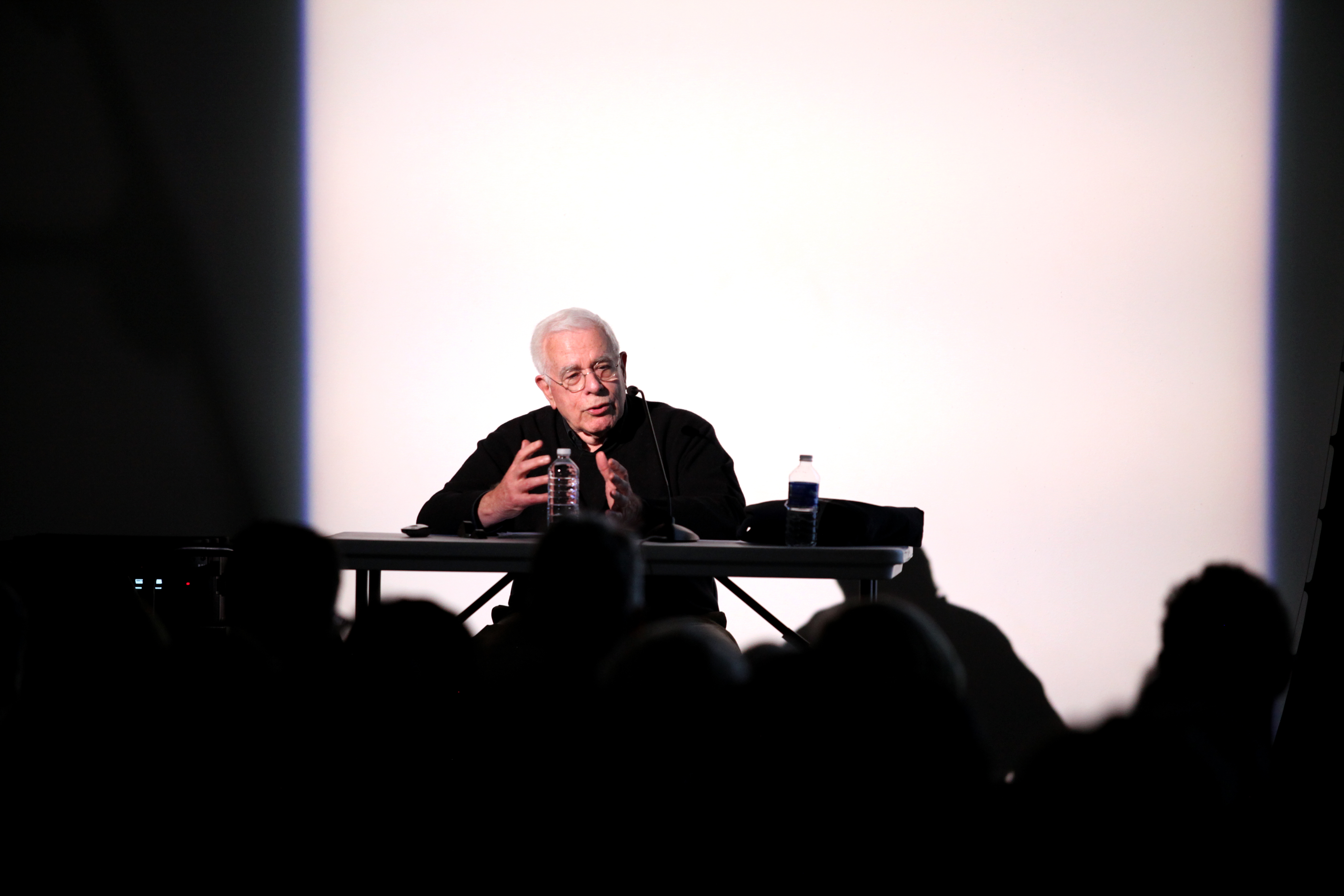 Three panel sessions, delivered over the course of March 25, coordinated speakers much like one would organize a seating chart for a wedding. "We represented ideas from the Drawings' Conclusions show but folded in lots of other perspectives," Zago explains. "The mainstays of SCI-Arc's advanced Visual Studies courses were all also represented," he explains.
The first panel, titled "Not Too Interesting," tied the older works in the exhibition to the current pedagogy and characters at SCI-Arc. The panel featured Stan Allen, Florencia Pita, Anna Neimark, and Jonah Rowan, moderated by Todd Gannon. Zago's account of the panel identified a kind of anxious and experimental departure from conventions happening in architectural drawing at that time—and not just with digital tools. Change was afoot.
The second session, "Digging the Digital," excavated the history of digital, and its dawn in architecture. It also set a clear tone for the day's third session, which explored the post-digital condition, and current status of the practice. Perspectives from SCI-Arc faculty including Graduate Programs Chair Elena Manferdini and Ramiro Diaz Granados, as well as guest Greg Lynn, transitioned into Director Diaz Alonso's presentation, "All Down the Line," where he argued for lineage of animation and effects that tie to architecture, as well as special effects and baroque excesses. And the final panel, "End of the Line," explored the current health of drawing.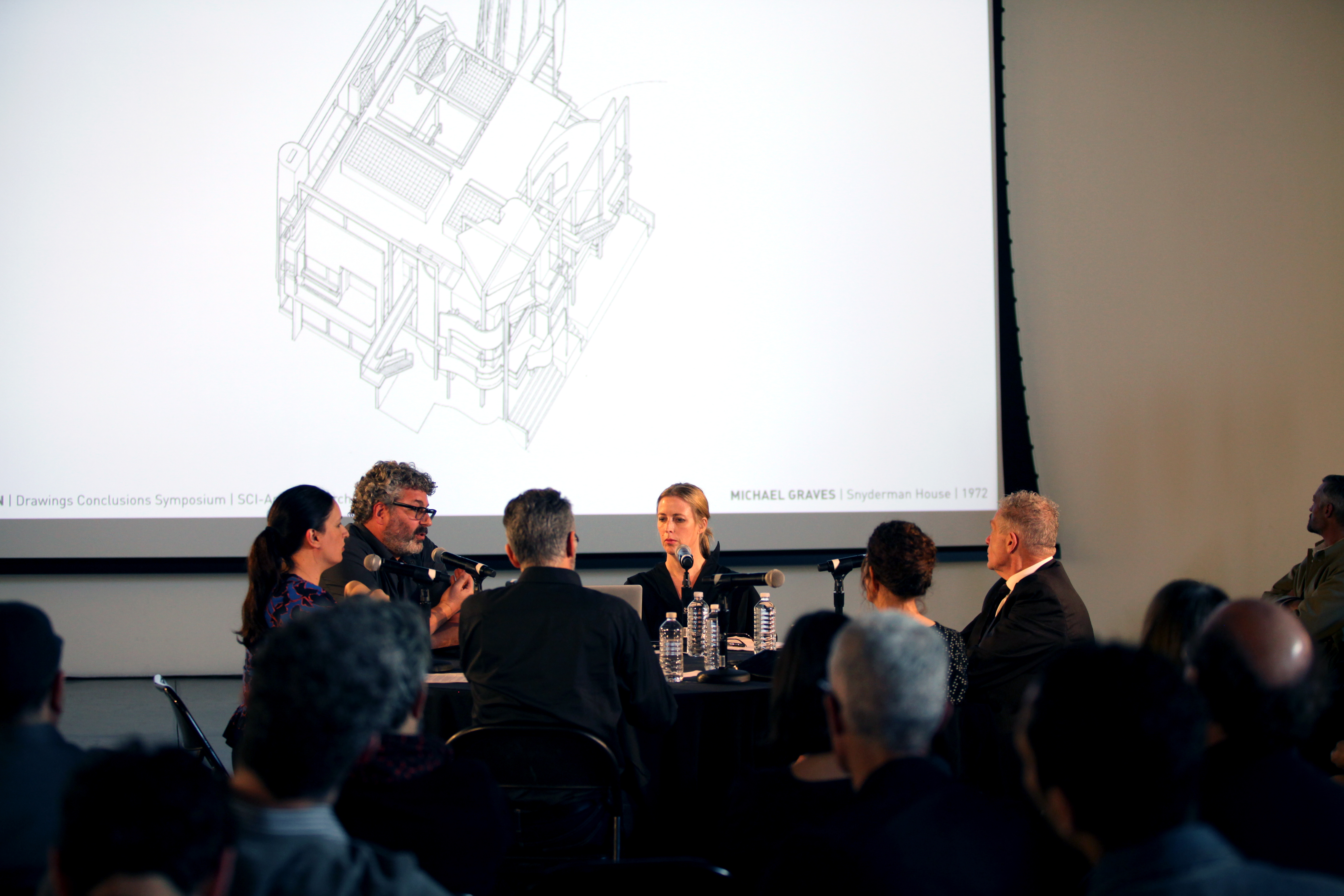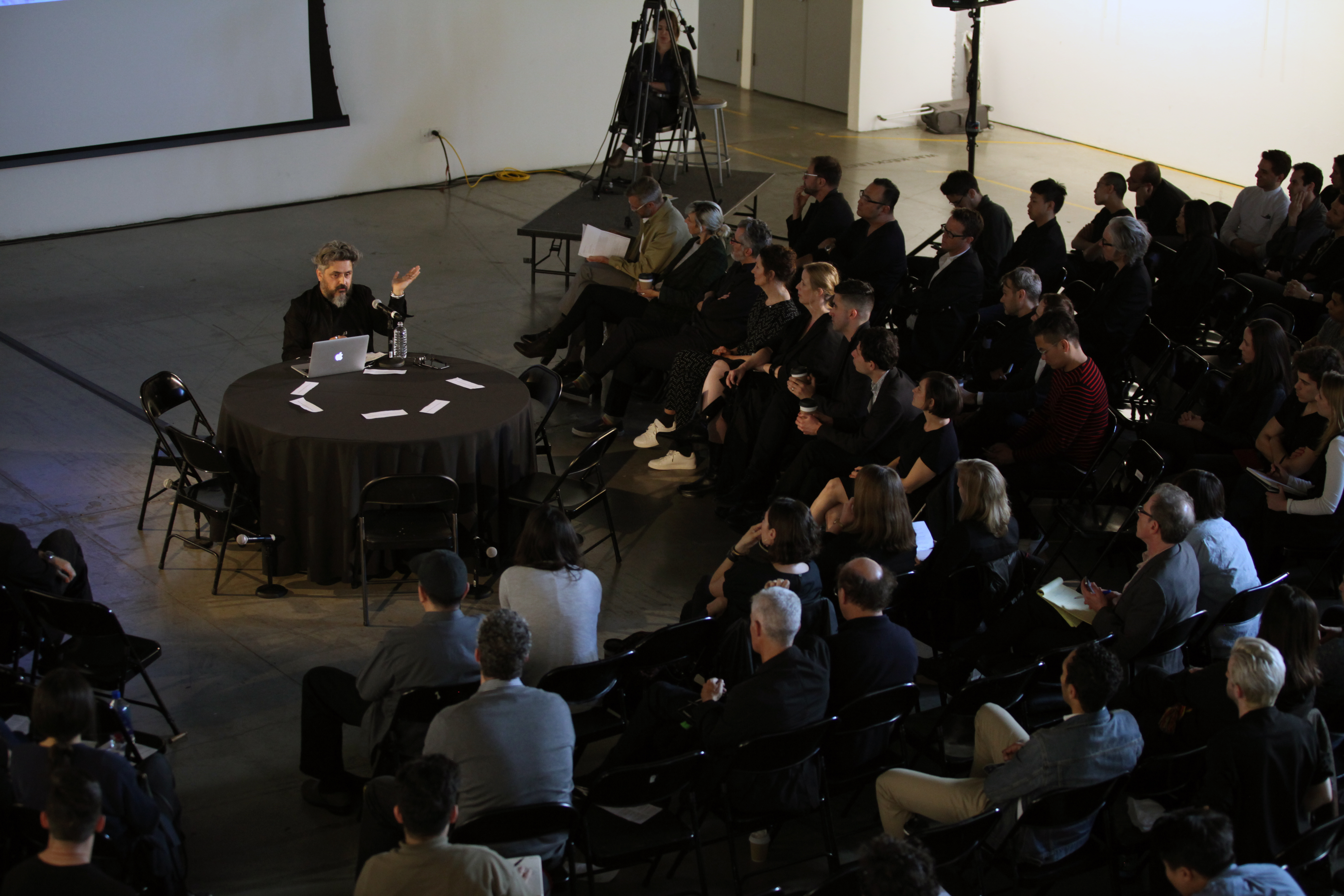 "On that panel, I argued that experimental techniques as the engine of architecture are critical," Zago says. "Drawing leads to models, to digital drawings, and to new and experimental communication methods. And we shouldn't be afraid of that." He also highlighted Eisenman's distinction between drawings as an analytics, and representations such as scenographic drawings versus drawings of lines. At SCI-Arc, both are represented and are embattled by this dichotomy. "Drawings are ways of exploring the working space to develop ideas and complexities of a project," Zago continues. "Bringing ideas to form; this is the role of drawings. Analytic or exploratory, it's a generative tool for the 'thing' you are making."
For Zago, the success of the symposium was in its specificity, and Eisenmann offered a glowing endorsement of the school and the symposium. "The culture of architecture seems, to me as the elder statesman here, to be in good hands, and I worry about that as I watch students pass through Ivy League institutions with cynicism," Eisenman told the audience.
Zago remains on SCI-Arc's Design Studio faculty.