Looking back, Debbie Garcie (B.Arch '17) can still recall the pivotal moment in 2011 when Darin Johnstone, SCI-Arc faculty and former Youth Outreach Coordinator, visited her class at Valencia High School to share the launch of a new high school scholarship program at SCI-Arc. As her junior year rapidly waned, considering various price tags of a college education had been a source of concern. Following a secondary public school experience, financial assistance was something she began to seriously consider. Enter the DID program, which provides high school students with an opportunity to attend a four-week intensive introduction into architecture and the arts.

A greater Los Angeles native, Garcia can vouch for the value of the Design Immersion Days (DID) and endowment programs at SCI-Arc. Not only has she become an advocate for the program through a personal appreciation for the value it has brought her, Garcia has dedicated personal time to advocating for the opportunity it presents to all local high school students interested in pursuing a career in architecture.
DID provides students with a first-hand opportunity to explore and apply creative potential in real-life scenarios. And for Garcia, the experience was life-changing. "The Design Immersion Days scholarship was the first time I had ever received an award or was accepted into an intensive program hosted by a higher education institution," she says. "Little did I realize then how much that experience would change my life."
For the first time in her life, she was truly challenged. It wasn't like high school where success was determined by memorization and test-taking. All the projects were hands-on, collaborative, and speculative. Garcia learned how to work with peers, talk about the artistic process, and engage in a creative dialogue with practicing architects and experts in the field. Taking part in the nascent, pioneering program pushed the limits of her imagination as an artist--as well as the limits of what she believed her future could look like.
"Debbie Garcia is a leader and I realized this quite early on when I first met her as a high school student in the DID program," Johnstone says. "This continues to be apparent in her teaching, her studies, and extends far beyond that. Because she has been dedicated to teaching and challenging architectural discourse at such a young age she has become an example to all her peers as well as the students she teaches and mentors."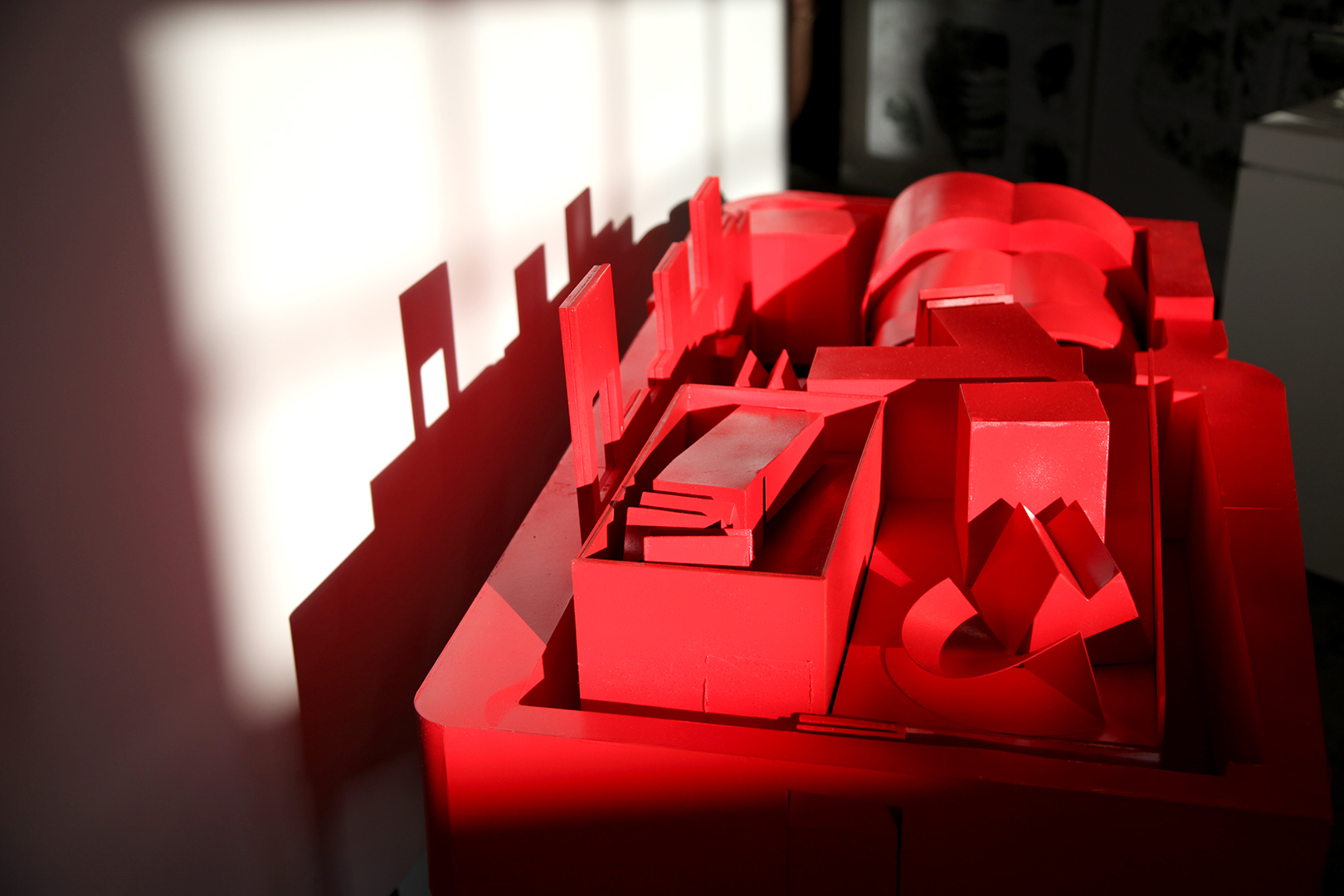 The day Garcia received a call from SCI-Arc Vice Director John Enright offering her a scholarship into SCI-Arc's undergrad program, she was freed from the uncertainty of receiving an education in architecture. The generosity of knowledge she experienced during her time in the DID program was something she had learned to crave, and fueled a busy five years for Garcia. She served as a the Student Representative on the SCI-Arc Board of Trustees Student Representative; founder and editor of student publication, Underscore, which presents discussions, installations, and activities that encourage the open exchange of ideas around architecture and politics; numerous guest author bylines for Offramp and Harvard GSD publications; and curator of exhibitions for the Architecture and Design Museum in LA and One Night Stand LA.
Garcia has just completed her final year of SCI-Arc's Bachelor of Architecture program, culminating with the completion of her thesis project which garnered a Merit Undergraduate Thesis Award.
"Working with Debbie as her thesis advisor was a genuine design adventure: Debbie is a gifted idea maker and form maker," says SCI-Arc faculty member Peter Testa. "Her thesis project, at once conceptual and experimental, is sophisticated in its grasp of the discipline of architecture and contemporary cultural discourse."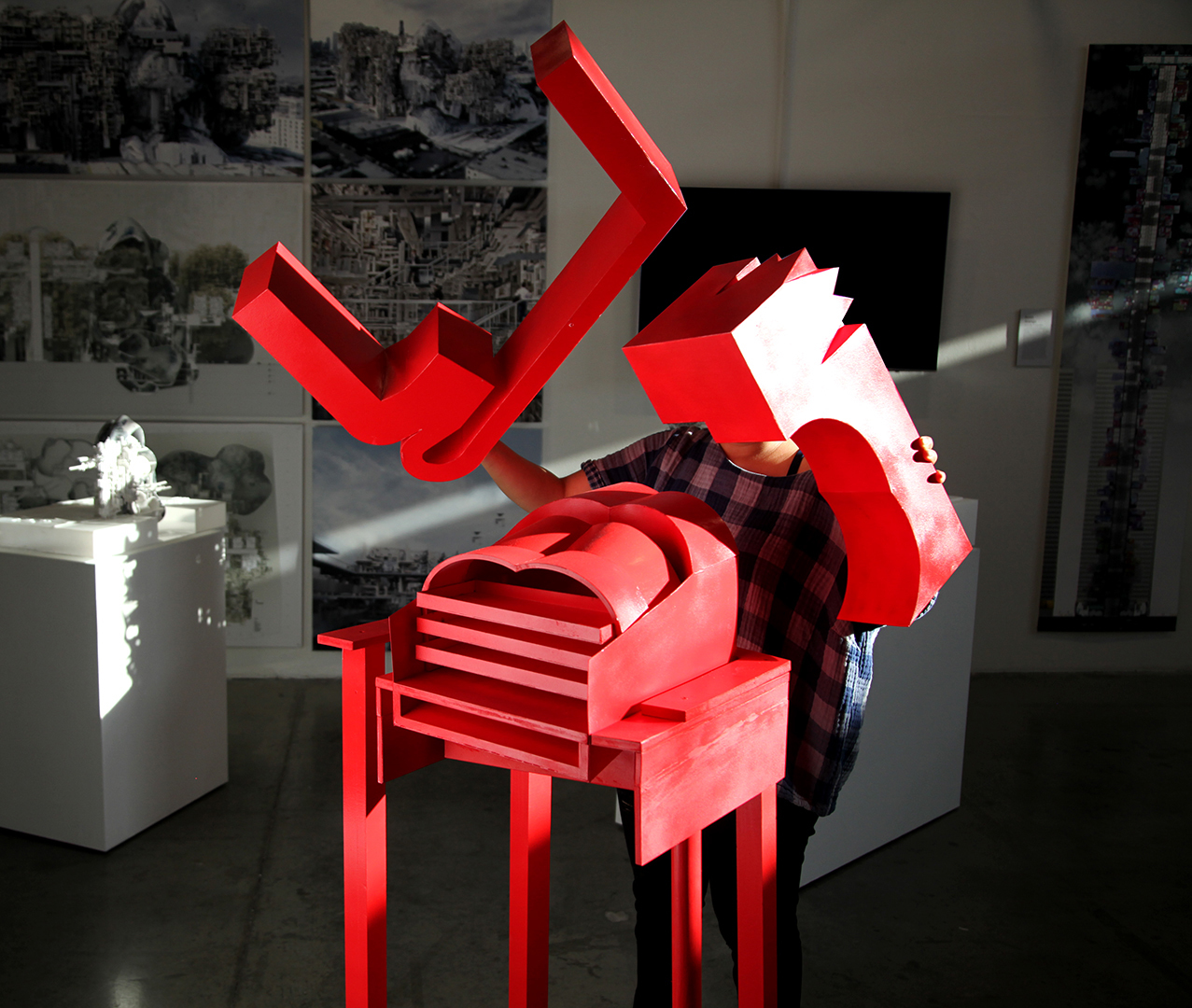 As a full-time SCI-Arc student, Garcia has returned to DID as an instructor for the last three summers, finding inspiration for her own studies as she gives back to curious, high-achieving students much like herself. She attributes her passion for working with high school students to her personal involvement with DID, and the invaluable role it's played in her education. "They always renew my desire to learn and to be at SCI-Arc, reminding me of all the potential there still is for their future and my own career," Garcia says.
"Debbie Garcia has been a bright star at SCI-Arc since she entered the summer DID program while in high school and since that time, she has continued to represent the aspects of our student body we hold dear at SCI-Arc; a keen intellect, an inquisitive mind, and a passion for pursuing architectural ideas that can affect change," says SCI-Arc Vice Director John Enright. "As student representative to the Board of Trustees, she served as a mature and valued voice for the student body, and her final thesis project proof of the bright future ahead of her."
Garcia will be attending Princeton University in the fall to pursue a Masters of Architecture.