On Friday, April 28th, SCI-Arc hosted its annual MAIN EVENT 13 gala at its Downtown Los Angeles Art District campus. This year's event raised over $200,000 for the SCI-Arc Scholarship Endowment Fund and presented SCI-Arc's annual school-wide exhibition of the school's most talented and promising young minds' final thesis projects. SCI-Arc also recognized two pioneers in the field of design and architecture; Pritzker-Prize-winning architect and M0rphosis founder Thom Mayne, and founder of Merry Norris Contemporary Art and arts advocate Merry Norris.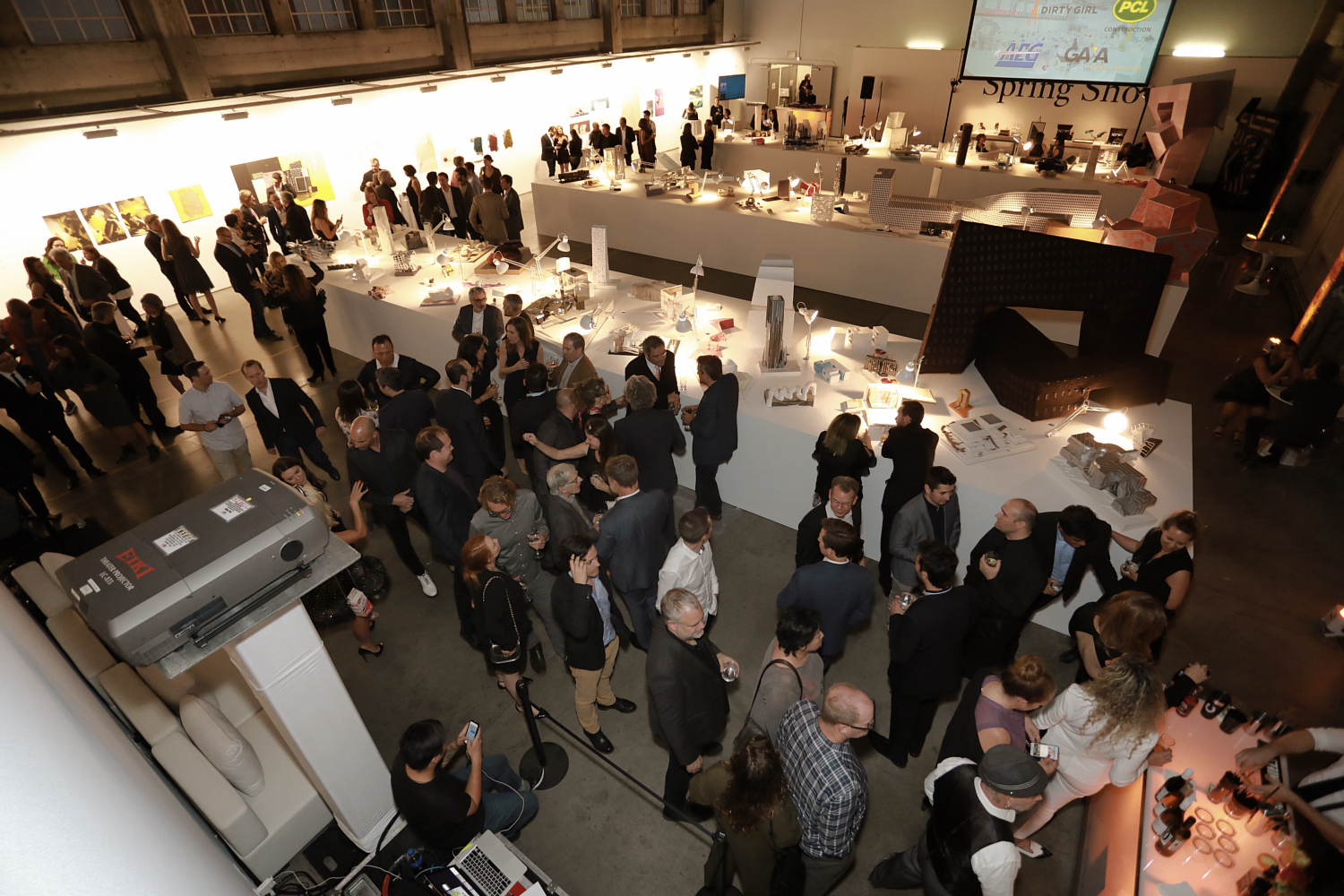 "The MAIN EVENT is our opportunity to share the extraordinary work of our students and faculty, and it is a gift to have people like Merry Norris and Thom Mayne as part of our community," says SCI-Arc Director and CEO Hernan Diaz Alonso. "Architecture's ultimate value is immeasurable--but is absolutely essential--which is why it is so crucial for SCI-Arc to continue enriching our scholarship funds and offer young architects the opportunity to change how people see the world."
SCI-Arc's annual MAIN EVENT 13 brought together leading architects and designers, artists, developers, civic leaders, architectural patrons, and philanthropists to raise scholarship funds for students of SCI-Arc. A vibrant epicenter of exploration, collaboration, and thought-provoking discourse, SCI-Arc has made it a priority to encourage the community of Los Angeles to engage with innovative ideas in architecture, design, and the built environment. Musical ambiance for the evening was provided by Adam Bravin, also known as DJ Adam 12 and half of the duo She Wants Revenge. Guests were treated to bespoke, 3D-printed confections by alumni Liz and Kyle von Hasseln (March '12), and were encouraged to participate in an immersive VR demonstration presented by SCI-Arc faculty and students.
"Our annual MAIN EVENT and Spring Show not only celebrate the excellent student work from the year, but also open SCI-Arc's doors to new friends and help generate scholarship funds for our students," says SCI-Arc Vice Director John Enright. "We were pleased to have a record turnout this year!"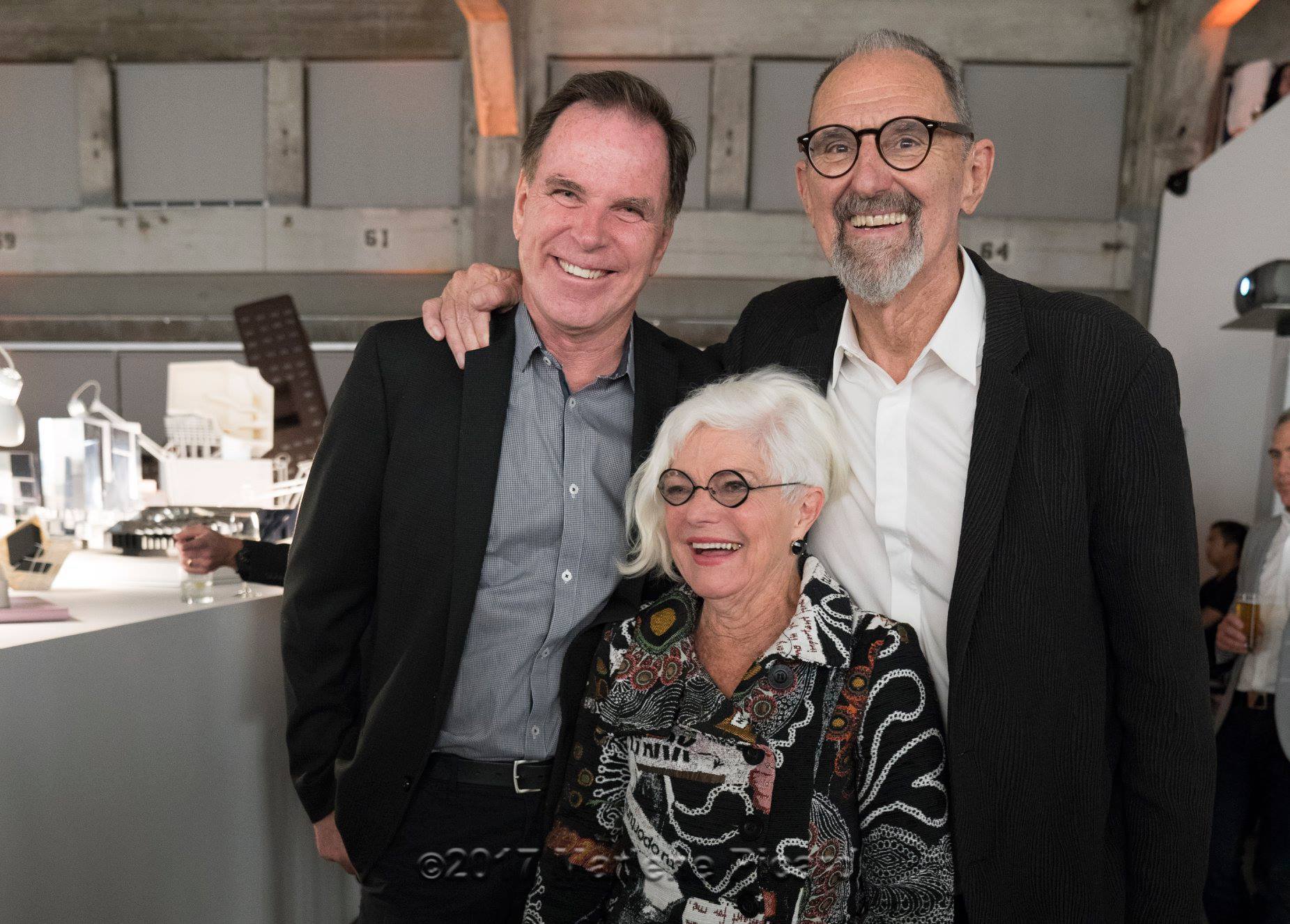 Awards and Recognitions Thom Mayne, recipient of the 2013 AIA Gold Medal, and winner of the 2005 Pritzker Prize, founded M0rphosis as a collective architectural practice engaged in cross-disciplinary research and design. As Design Director and thought leader of the firm, Mayne provides overall vision and project leadership to the firm. With permanent offices in Los Angeles and New York City, the firm currently employs over 60 architects and designers.
Merry Norris has dedicated her career to cultural and civic life in Los Angeles, championing public art awareness and design excellence through her role in numerous major activities, including an instrumental role in founding the Museum of Contemporary Art, (MOCA), from 1979 to 1984. In addition to being named the first Honorary Member of the American Institute of Architects Los Angeles (AIA/LA) in 1990, Norris is the first person in the Chapter's history to be elected as a Public Member to the Board of Directors of AIA/LA in 1995, where she served for 14 years. "I am fortunate indeed to have been involved with this extraordinary school and its faculty for so many years," Norris says.