The new Main Museum in downtown Los Angeles is a new art experience for the city focused on residency programs for local artists. Designed by SCI-Arc Undergraduate Program Director Tom Wiscombe and developed by SCI-Arc Board of Trustees Director Tom Gilmore, the first iteration of the museum, Beta Main, is located in the Hellman Building, with planned expansions into the Farmers & Merchants Bank and the Bankhouse Garage."The Main is uniquely situated in a couple of ways," explains Main Museum Director Allison Agsten. "Firstly, it is focused on Los Angeles art and, secondly, the Main will be organized around a residency program rather than a permanent collection."

The museum's opening is also uniquely supportive of its mission to reflect the growing and evolving culture of Los Angeles. Beta Main, the testing or beta space which opened on October 30, utilizes the primary entrance as lecture, gallery, and performance space with a glimpse into forthcoming construction phases. Phase One, slated to begin in roughly six months, will continue additional interior upgrades, including the addition of living quarters for artists-in-residence. In the Beta Main, visitors get just a glimpse of glass-fronted sleeping quarters that will house the museum's first residents Andrea Bowers and Suzanne Lacy through the duration of their performance installation Performance Lessons. The clerestory living space in Beta Main corresponds to the existing mezzanine in the adjacent Farmers & Merchants Bank, which will become an adjoining restaurant. The first phase will also incorporate the Beta Main's full transition to gallery space that will protrude into the restaurant and juxtapose old architecture against Wiscombe's vision for the new.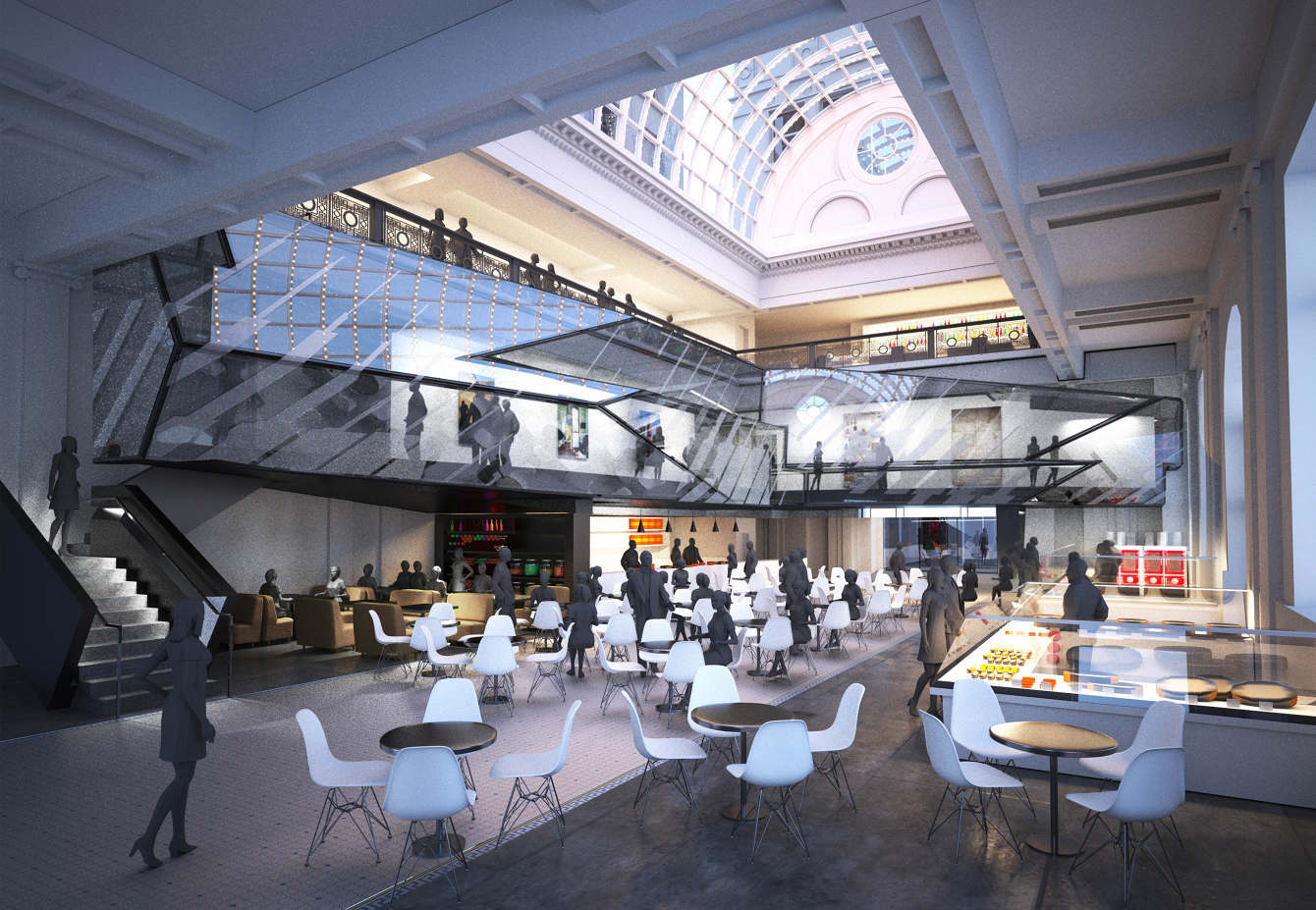 Phase Two will address the entirety of the basement, a sub-basement, and various subgrade spaces designated for storage and preservation. Phase Three, the final phase of construction, will encompass rooftop upgrades that will include a sculpture garden, amphitheater, and café. The rooftop will carry similar design language from the interior with a slight cantilever that drips into the façade, giving street-level passengers a hint of activity above whilst still remaining hidden.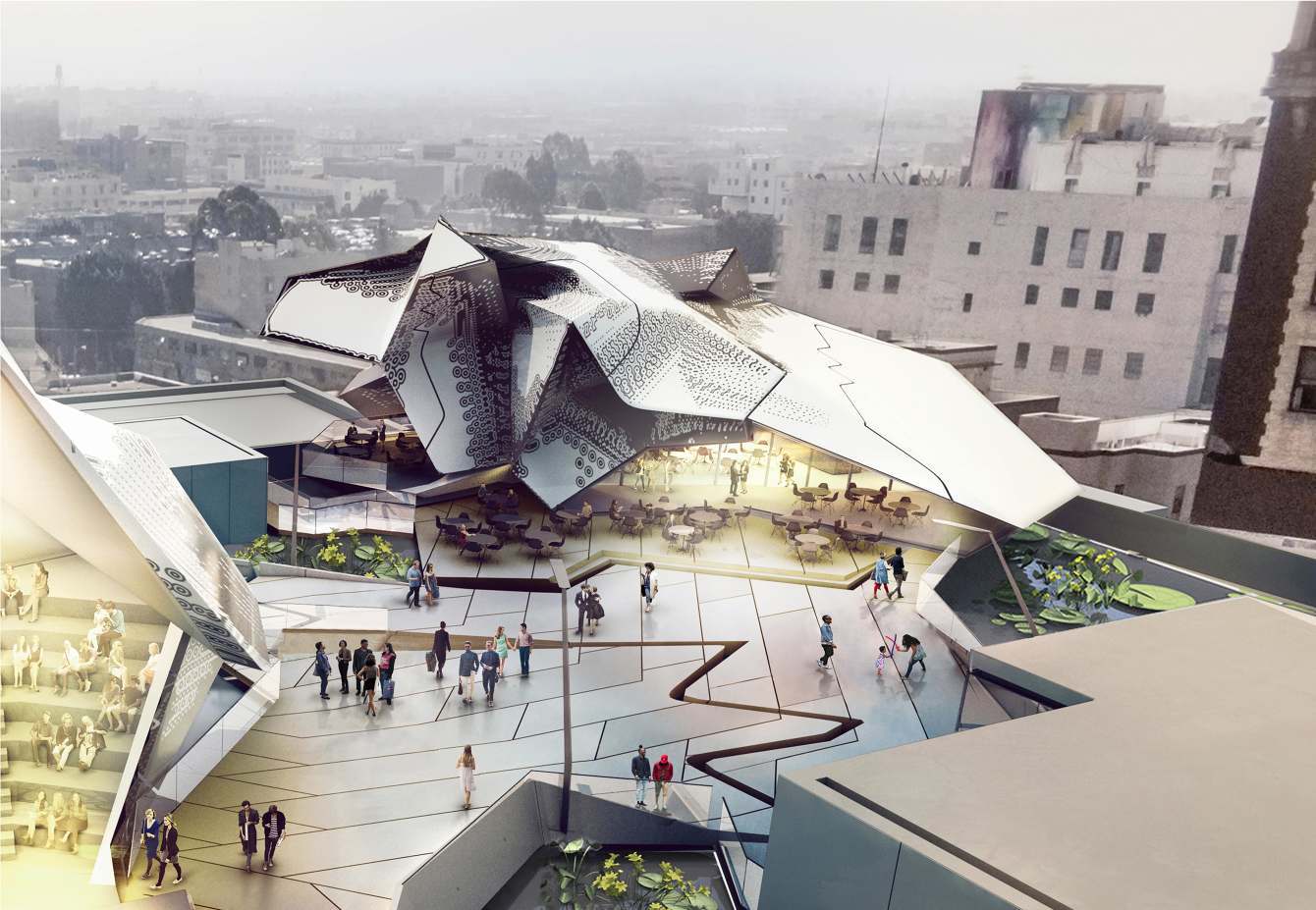 "It's a new museum in the sense that it's not an icon or a ground up building, but more woven into the fabric of everyday life of its inhabitants," Wiscombe says. "Because it's adaptive reuse it allows us to combine existing features with new architecture, and for me it is a dream project."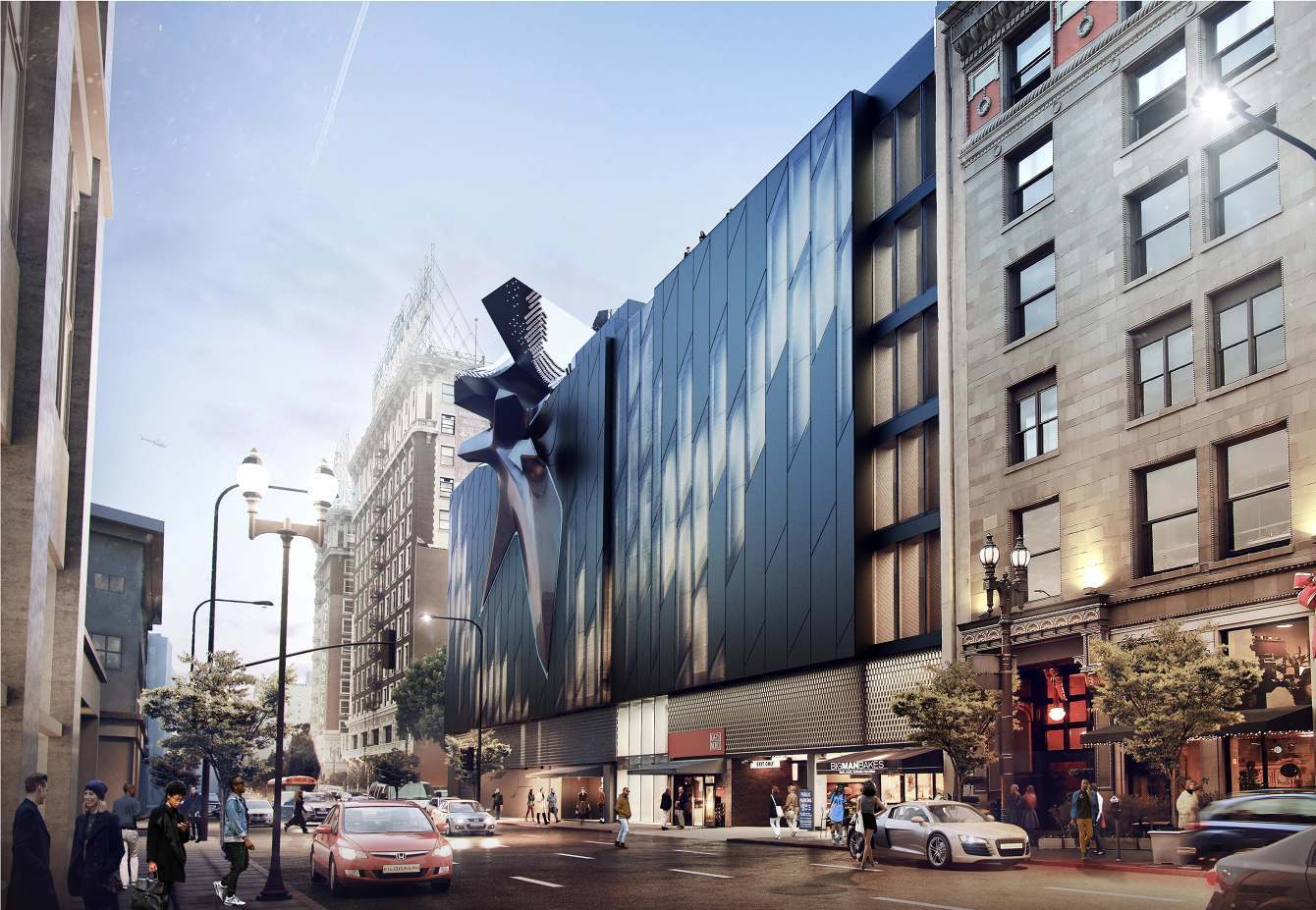 The museum will not only be part of the everyday lives of the artists living and working in the Main Museum, but also for the residents of the revitalized areas of downtown Los Angeles. "I hope The Main will be a cultural anchor in the neighborhood, a place that neighbors will drop by after work or on a Sunday afternoon to get a sense of the most interesting art being made here now," says Main Museum Developer Director Tom Gilmore. "I think it will also be a stop for visitors from all over to get to know the work emanating from one of the great cultural capitals of our time."