For the last 25 years, Carme Pinós has worked on numerous projects ranging from urban refurbishments and public works to furniture design. Her sharp approach to design, anchored by a constant focus on experimentation and research, has made her work garner worldwide recognition at the same time that Barcelona architecture has cemented its own identity and reputation throughout Europe and South and North America.
Her current projects include the Regional Office of the Generalitat in Tortosa (Spain); the architectural set composed by Gardunya Square in Barcelona; and the Masterplan for the historic centre of Saint Dizier (France). Among her most significant completed recent projects are the Departments Building of the Vienna University of Economics and Business (Austria), the Cube and Cube II Towers in Guadalajara (Mexico), the Caixaforum Cultural and Exhibition Centre in Zaragoza (Spain), the metro station Zona Universitaria in Barcelona and the Crematorium in the Igualada Cemetery (Spain).
Carme Pinós combines work as an architect with teaching and lecturing, and has been guest professor at universities and institutions worldwide, and her work has been widely exhibited. The Centre Pompidou acquired the scale models of the Caixaforum Zaragoza in Spain, the Hotel Pizota in Mexico, and the Maison de l'Algérie of Paris. The model of the Cube I Tower currently belongs to the collection of New York's MOMA.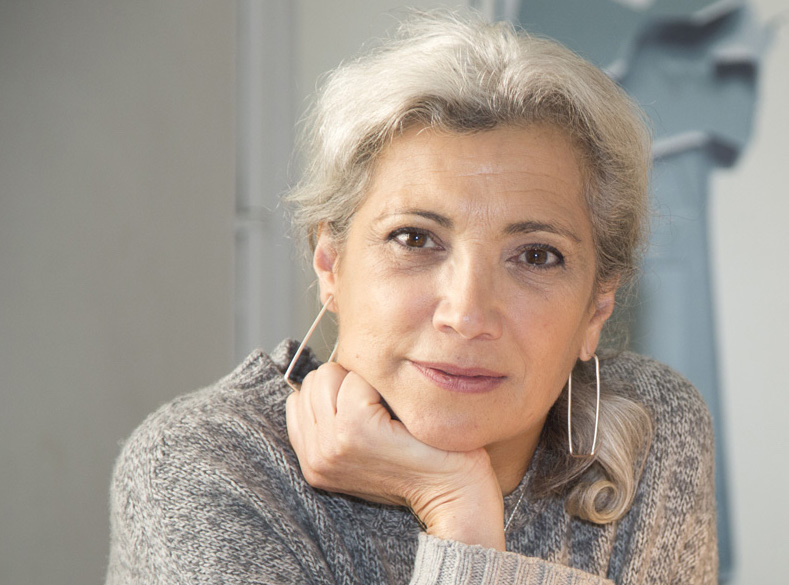 We make architecture the same way we interpret the world. Each of us embraces an order of values and principles; how we respect the other is what delineates and marks our idea of space, including our physical interventions.
I start with the concept of 'universal connection' where everything is linked; an action rebounds off another, transforming it and generating a new one. My position is one of dialogue and I strive to generate this dialogue through architecture. In this sense I see architecture as a catalyst relationships, a place of intersections and encounters. Whenever I can, I design places where movements and routes intersect and exchange, spaces where people identify as part of a community, but also feel they belong to universality.
Our culture tends to try to overcome nature, controlling and dominating it. I am critical of this position. I understand humans as beings who need to form and feel part of a common social dimension, but also must participate in nature. The idea of the human being in dialogue with nature, not dominating it, establishes our poetic needs and poetry is linked more to generosity than to power.