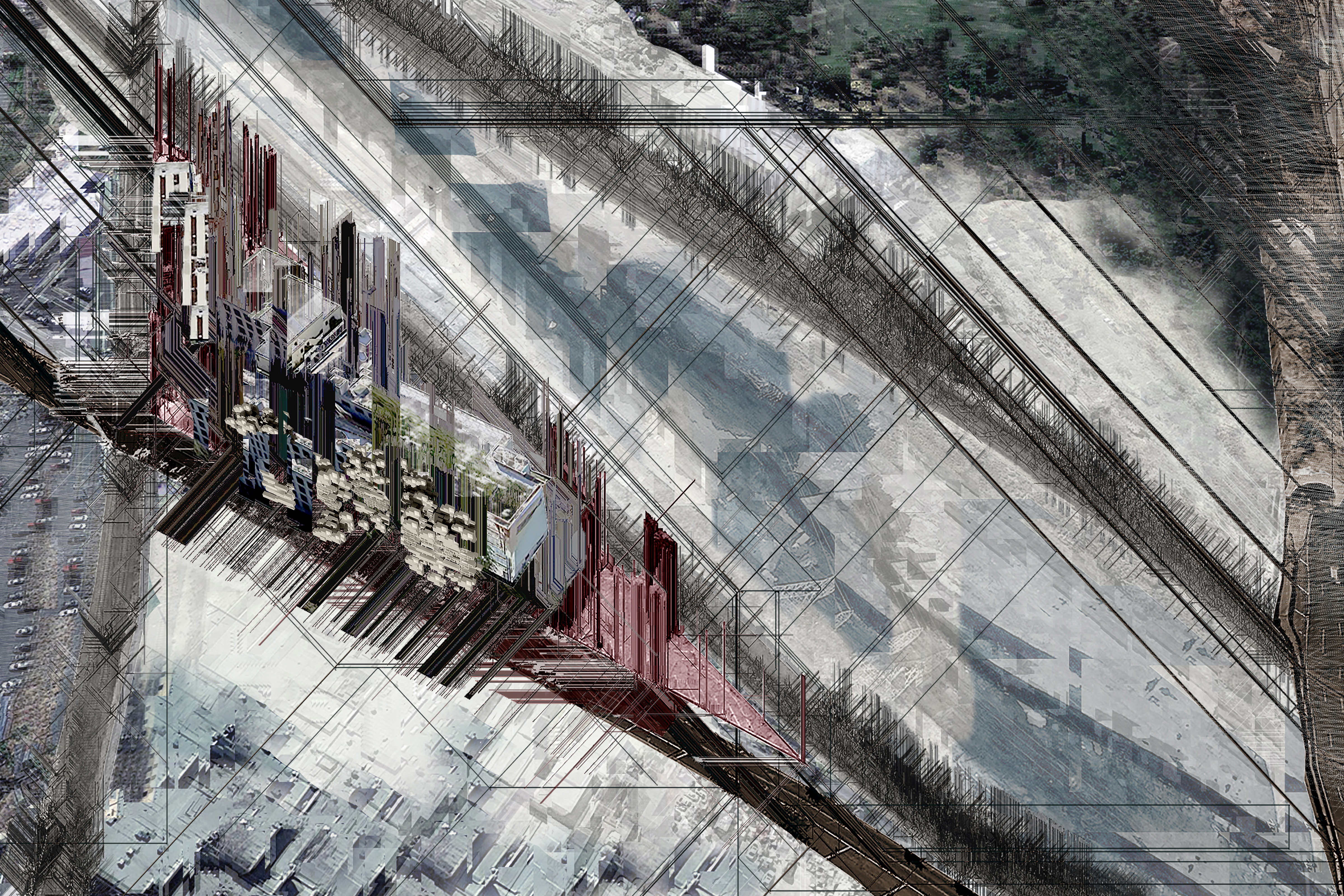 Schedule
Design of Cities
Program Coordinator: Peter Trummer
Panel Discussion: Tuesday, August 29, 4pm-7pm
Livestream Link: https://livestream.com/account...
Panelists: John Enright, Erik Ghenoiu, Eric Owen Moss, Matthew Soules, Marrikka Trotter
What is the role of finance in the design of cities today? Cities have traditionally represented cultural values and symbolized hierarchies of power. But what can the city represent and symbolize today when finance is the driving force? Are there opportunities nonetheless within the context of an asset-based urbanism? Looking past the need for representing normalcy and the status quo in order to manage financial risk, what are the stranger aesthetic implications of the post-humanist city?
Architectural Technologies
Program Coordinator: Marcelo Spina
Panel Discussion: Wednesday, August 30, 4pm-7pm
Livestream Link: https://livestream.com/account...
Panelists: Marcelyn Gow, Ferda Kolatan, Casey Rehm, Rob Stuart-Smith, Megan Steinman
Two contemporary technologies are ominously transforming design today: machine vision and artificial intelligence. Both are aspects of a general movement toward the automation of design. What does it mean for a machine to see? What does it mean for a machine to think? And what does it mean for designers to have a mechanized collaborator? Automation implies the production of a copy. To what degree can designers continue to claim authorship as design industries become progressively more automated?
Design Theory and Pedagogy
Program Coordinator: David Ruy
Panel Discussion: Thursday, August 31, 4pm-7pm
Livestream Link: https://livestream.com/account...
Panelists: Kristy Balliet, Erik Ghenoiu, Marcelyn Gow, Ferda Kolatan, Michael Osman, Matthew Shaw
Besides the design studio, two assumptions are at the core of the architectural curriculum today: first, that it is important to think abstractly and critically; second, that it is important to develop historical understanding and use precedents. Why is abstract thinking so important? It can be philosophically argued that all thought is already abstract—so why is it necessary to teach it? Are we trying to teach a particular form of abstraction? If so, which forms of abstraction are appropriate? In what sense is abstract thought synonymous with critical thought? In what sense are they different? It is interesting to note that although the NAAB emphasizes the importance of precedent, it does not emphasize the importance of historical understanding. Why is the development of a historical understanding of architecture necessary to the education of an architect? In what sense might this be an entirely different problem from the use of precedents?
Fiction and Entertainment
Program Coordinator: Liam Young
Film Screenings and Discussion: Friday, September 1, 7pm-10pm
Livestream Link: https://livestream.com/account...
Guests: Ruthie Doyle, Alexandra Holcomb, Geoff Manaugh, Alex McDowell, Hajnal Molnar-Szakacs, Josh Rose, Christian Lorenz Scheurer, Matthew Shaw, Jesse Warfield, Ben West
The Fiction and Entertainment program examines the powerful role that fiction plays in culture today. During this inaugural year of the program, each of the students have authored compelling short films depicting the strange implications of technology in contemporary life. These fictional scenarios critically frame the unknown territories of the near future. This final public event of EDGE Symposium I is presented as a film festival with well-known figures from Los Angeles' fiction and entertainment industries invited to attend and comment.