SCI-Arc's mission is to reimagine the very edges of architecture, educating architects to engage, speculate, and innovate.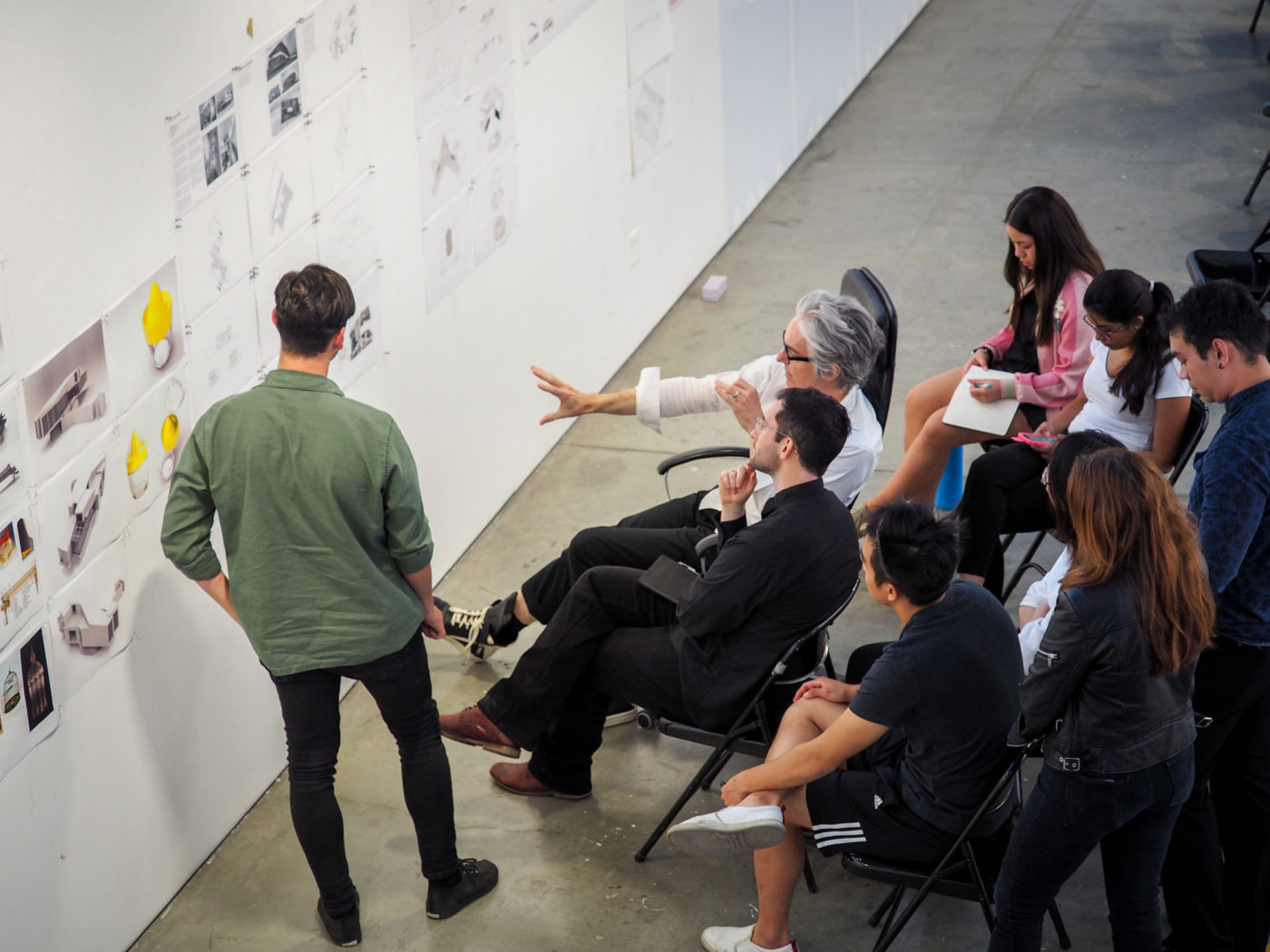 Independent Education
SCI-Arc was founded in 1972 by a group of faculty and students who wanted to approach the subject of architecture from a more experimental perspective than was currently offered by traditional institutions. Based on the concept of a "college without walls," SCI-Arc remains one of the few independent architecture schools in the world.

Leader*
— No. 9 in Top Undergraduate Programs
— No. 2 in Communications and Presentation Skills
— No. 8 in Construction Materials and Methods
— No. 1 in Design Technologies
— No. 3 in Design Theory and Practice
— No. 10 in Engineering Fundamentals
— No. 10 in Healthy Built Environments
— No. 6 in Interdisciplinary Studies
— No. 8 in Transdisciplinary Collaboration Across A/E/C
— No. 6 in Project Planning and Management
— No. 10 in Practice Management
— No. 2 in Research
— No. 8 in Sustainable Built Environments/Adaptive Designs/Resilient Design
*according to 2018-19 DesignIntelligence rankings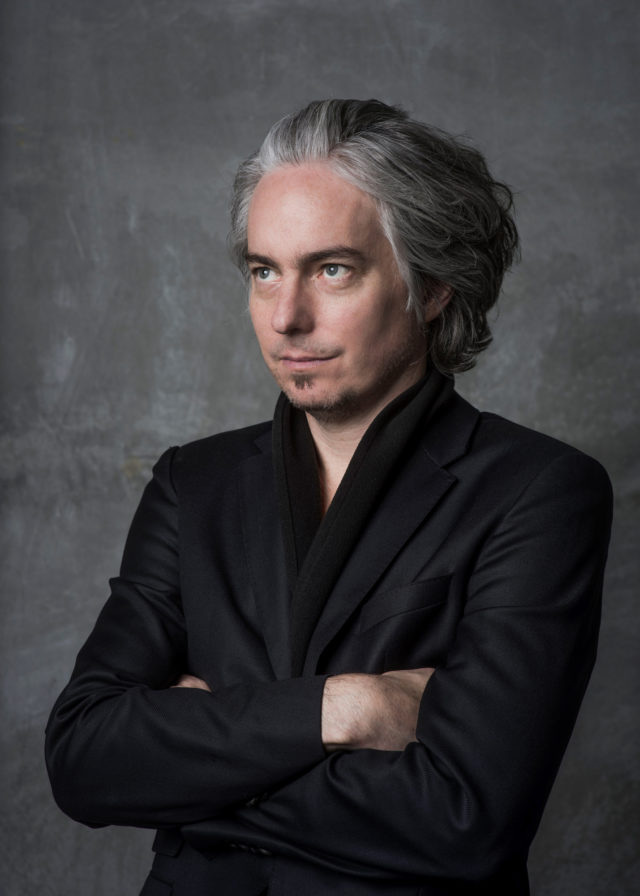 Leading Educators, Practicing Faculty
Our faculty is primarily comprised of practicing architects, which gives students a window into the lives of architects, as well as opportunities to pursue professional internships and employment outside the school. Upon program completion, SCI-Arc graduates emerge with sophisticated portfolios of work that make them highly competitive in the global architectural marketplace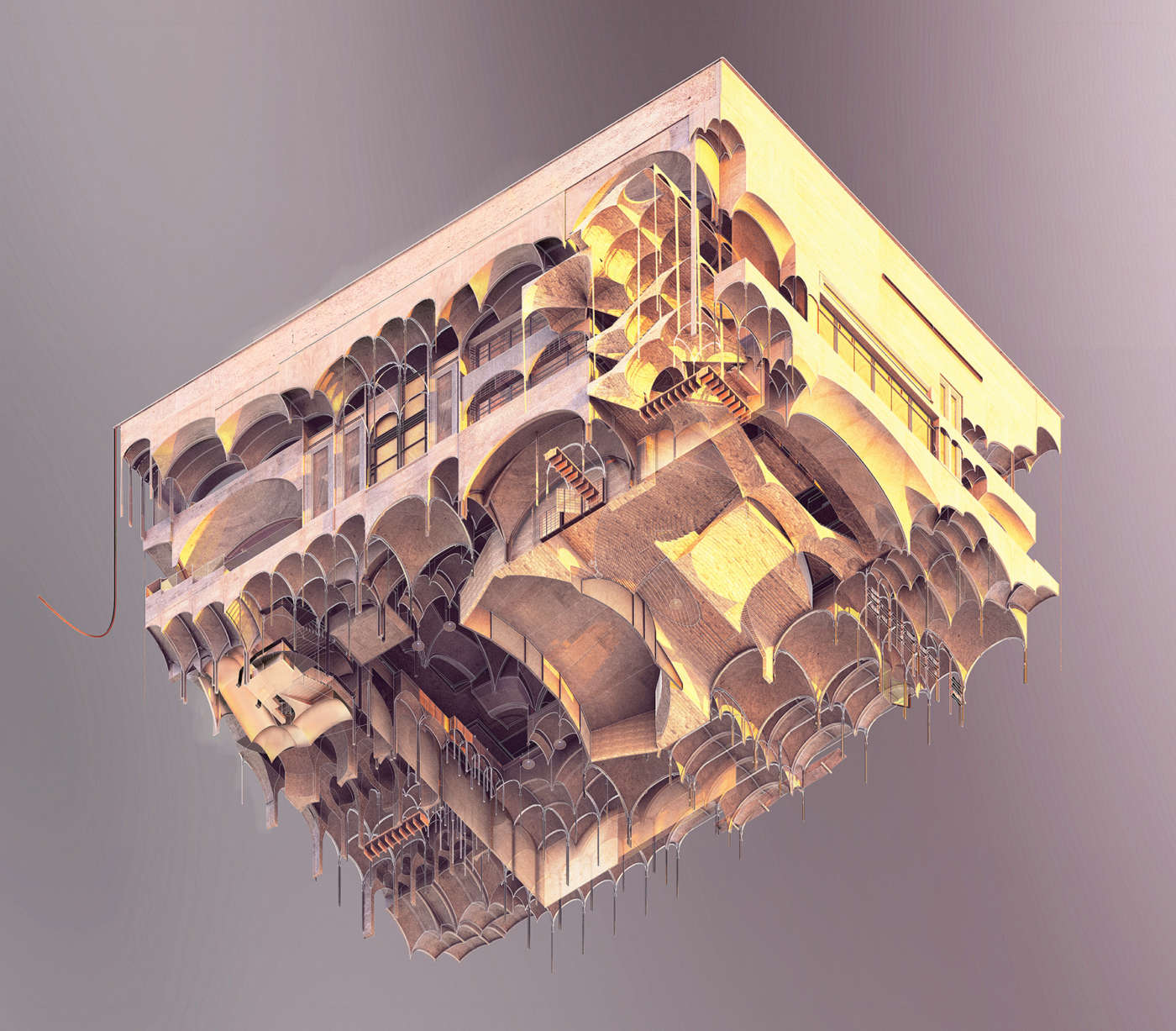 The Value of a Five-Year Degree
SCI-Arc is dedicated to educating architects who will imagine and shape the future. The B.Arch curriculum is at the forefront of computer technology, enabling students to design and execute sophisticated architectural solutions for the 21st century. All students learn the importance of environmental stewardship, materiality, and project delivery methodology within the framework of entrepreneurship to realize their design ideas in the public realm.
Our graduates are heavily recruited by leading firms including Morphosis, Gehry Partners, Gensler, ZGF, Skidmore, Owings & Merril, and Zaha Hadid Architects, Neil M. Denari Architects, and Eric Owen Moss Architects.
Knowledge and Discourse
Architects must be intimately familiar with the history and theories of architecture in order to bring about change within the field. At SCI-Arc, we believe that student work should resonate with contemporary architectural culture, while also engaging the historical and theoretical discourses animating the discipline. In order to fulfill this aim we teach skills that will serve students in their own practice, and help them succeed at the world's top graduate and post-graduate programs.
As part of our B.Arch program, Architectural History and Theory teaches students how architecture exists simultaneously as a form of knowledge, a set of built objects, and a unique discourse that continuously informs the work of contemporary architects.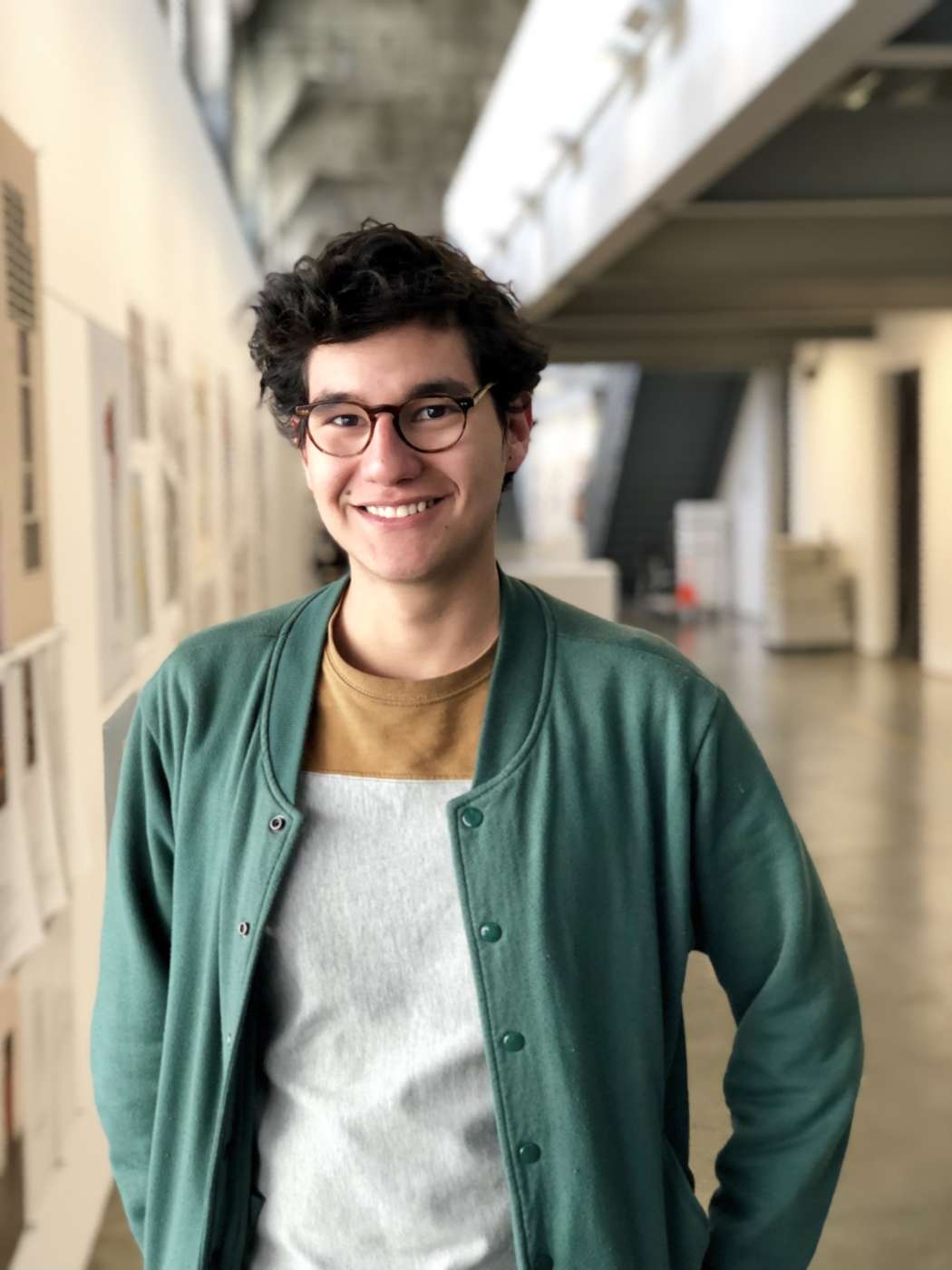 "By constantly engaging with contemporary architectural ideologies, liberal arts and new modes of production you become forced to develop a since of approach.
Throughout the five year program you are in constant flux; engaging new problems along the way, becoming more and more intertwined within the intricacies of architectural discourse."

Faculty of Practicing Architects
SCI-Arc was founded on the idea that architects should teach what they practice and we still believe that practicing architects can best communicate to students the complex realities of thinking about--and making--architecture. This approach affords pragmatic insight into real-time practice issues, from the most contemporary construction methods to strategies for realizing projects to leveraging interests into a successful practice. Learning from practicing architects not only provides a window into the lives of professionals; it also enables students to develop a wide-reaching professional network with options to pursue professional internships and employment outside the school.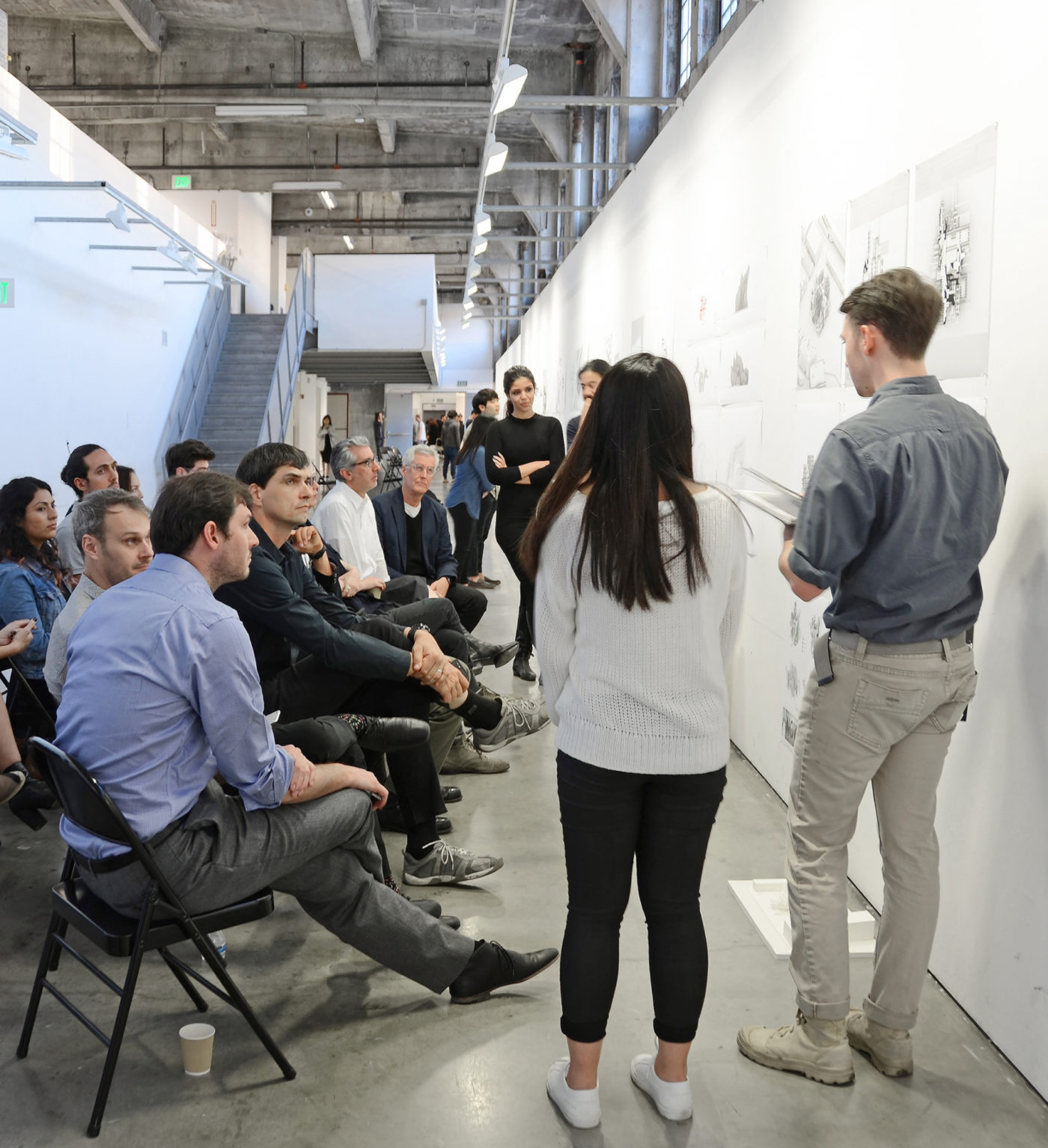 Cultural Immersion in the Heart of Los Angeles
Student life extends beyond the walls of SCI-Arc. Located in the cultural heart of the downtown Los Angeles renaissance, students can enjoy access to some of the city's best museums, galleries, cafes, restaurants, and retail experiences. Within walking distance is the Hauser Wirth and Schimmel Gallery, numerous independent art galleries and creative studios, and new dining and leisure spaces that are some of the city's best architectural examples of adaptive reuse—which often house community events. SCI-Arc students are also near the Museum of Contemporary Art (MoCA), the Geffen Contemporary, the newly-opened Broad Museum, and the Los Angeles Music Center.
Because SCI-Arc does not provide on-campus living accommodations, students are immersed in local culture throughout the entirety of their education. Some students live in walking distance of the school in neighborhoods including the Arts District, Little Tokyo, Echo Park, Chinatown, Silver Lake, and Koreatown. Living further from campus no longer requires personal vehicle access either. The city's expanding commuter rail line and bike share program have drastically improved access for those students who choose not to drive to class.
Learn more about housing around SCI-Arc.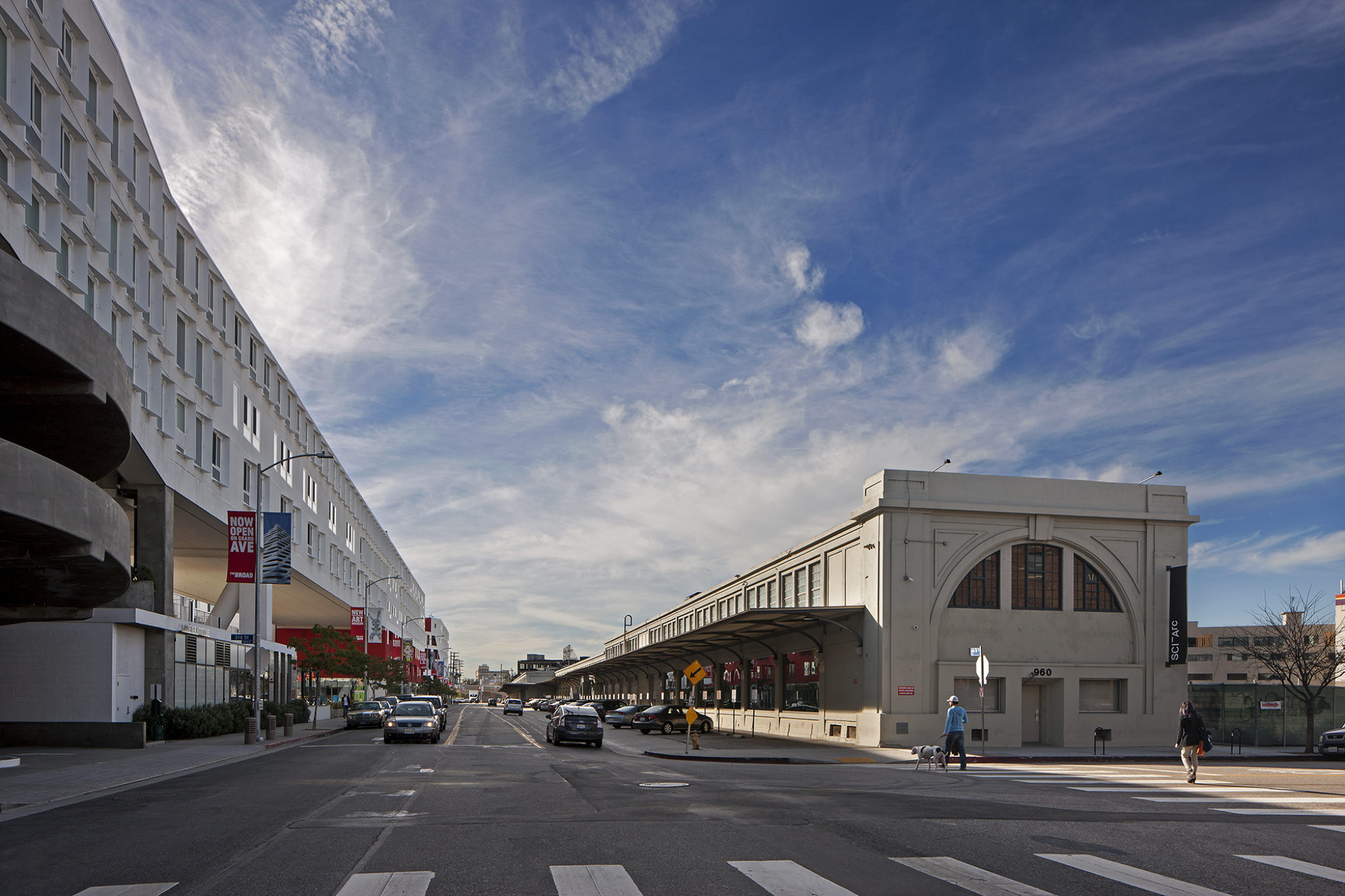 Investing in Our Future
SCI-Arc's B.Arch program produces savvy, creative thinkers positioned to succeed in the highly competitive, global architectural marketplace. Graduates are prepared to establish their own offices as licensed professionals, enter top international architectural offices, or pursue an academic career in the world's most competitive graduate programs. SCI-Arc graduates are poised to become the leaders of our profession.
SCI-Arc's Professional Programs Allow Students to Spend an Additional Year Gaining a Master's Degree
In the 21st century, everything is potentially an architectural challenge, be it through technology, urbanism, fiction and entertainment, or design theory. SCI-Arc EDGE, Center for Advanced Studies in Architecture, is a platform to explore this opportunity.